ARTICLES & RESOURCES
ACEDEMIC PAPERS, BLOG ARTICLES, STATEMENTS BY PSYCHOLOGICAL BODIES
The Ideology of Ex-Gay and Conversion 'Therapy' has been well documented, it's beginings, it's effects and now mercifully it's slow decline.
Our Partners at JOY 94.3 have recorded a series of interviews looking into the devestating and far reaching effects of Ex-Gay Ideology
If you're interested in reading or writing a research paper on the ex-gay movement, these are some good starters. The following listings link to journal databases or Amazon. For complete or free access, we suggest trying Google Scholar, your local library, or your University library.
Ambassadors and Bridge Builders International
Developed by former pentecostal pastor and now openly gay LGBTI rights advocate Anthony Venn-Brown, the abbi.org.au website and blog contains resources gathered over several decades.
Anthony is available for LGBT Coaching, Community Training and Church/Community Seminars. Below is a collection of articles about ex-gay in Australia, including apologies from former ex-gay leaders.
Since 2000 Anthony Venn-Brown has worked in the often volatile space of faith and sexuality and helped thousands of people resolve faith/sexuality conflict….
Anthony became aware of his same-sex-orientation as a teenager when people were imprisoned for homosexuality and mental health professionals attempted to 'cure' gay people through aversion therapy. Understandably, it was a frightening revelation. He turned to God for help and became a Christian, believing Jesus would provide the answer.   READ MORE.
When Sy was converted in the late 70's, even though homosexuality had been removed from the list of psychological disorders and laws were changing that had classed gay men as criminals, there was still a great deal of ignorance and misinformation about sexual orientation.
Nowhere is this more prevalent than in the church.
MARRIED EX-GAY = SITUATIONAL HETEROSEXUAL
Situational heterosexuality is the most misunderstood concept
in the 'ex-gay' and Christian worlds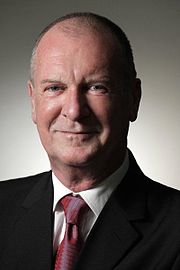 Is saying 'sorry' enough?
Whilst these were significant, they didn't get the same attention as more recent ones have.
Australia Conversion Therapy Leaders Change Perspective
Ex-gay/reparative/conversion therapy ministries credibility around the world is being substantially challenged as an increasing number of people come out with their stories saying
– it just doesn't work.

<div id="video-laptop"> <iframe width="560" height="390" src="https://www.youtube.com/embed/1_18sxiPXN0" frameborder="0" allowfullscreen></iframe> </div>